https://www.youtube.com/watch?v=3N5yJXTJFoQ&feature=youtu.be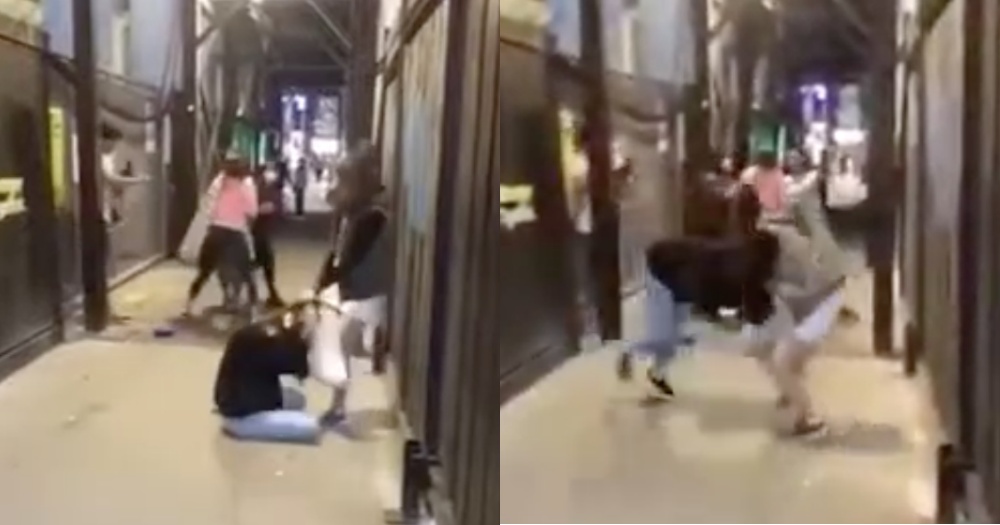 A grocery trip turned out to be a traumatising experience for a pair of Singaporean and Malaysian students in Australia.
The female students, who only wanted to be known by their initials C and S, told
Mothership
that they are currently studying at the University of Melbourne.
Started with verbal abuse
On Apr. 15, C, who is an 18-year-old Singaporean, was out with her 20-year-old Malaysian friend, S, to get some groceries.
While walking down Elizabeth Street, they spotted two Caucasian women verbally harassing other Asian passers-by.
After making eye contact, the women directed their verbal abuse at C and S, shouting "coronavirus" repeatedly...
Watch this video and circulate it to let everyone knows, especially the bananas, that they would be attacked by these vicious white racists. This kind of racist viciousness must not be tolerated and ignored. It must be publicised and condemned. Keeping silence would only encourage the white racists to continue with their attacks.
The video and comments were posted in mothership.sg.
Should we allow these racist bitches to continue to beat us?
Always be prepared to fight back, armed yourself with something. When they attacked you, you have no choice but to fight for your life and your dignity....or be trashed and be treated like trash.